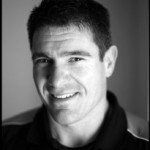 Matt Corbett
Manager
Matt has over 20 years experience in the fitness industry. Matt has a Bachelor of Physical Education Degree in exercise science as well as qualifications in neuromuscular therapy and massage.
Matt has been a leader in the fitness industry in New Zealand and Australia before coming to Ireland. With a wealth of experience he has helped thousands of people get into shape and attain their fitness goals.
READ MORE
Matt is an expert in weight loss, muscle gain, injury rehabilitation, nutrition, power training and sports specific training.
Qualifications:
Bachelor of Physical Education
Poliquin Performance centre, Strength & Nutrition –Level1
Neuromuscular Therapy
Physical Therapy
Remedial Massage
Sports Massage
Courses / Seminars attended:
Corporate Health 2007
Injury Rehabilitation 2006

Fitness Professionals convention – 2005 & 2006

Weight Loss Symposium – 2006/2007
Poliquin Biosignature course, Sweden 2006
Poliquin Level One course, Dublin 2006
Strength Training – Dr Mark Slavin 2005
Speed, Agility, Quickness 2005
Specialist Areas:
Weight loss & body shaping
Injury Rehabilitation
Advanced strength training
Racquet sports training
Power & Speed training for sports
Nutrition
Corporate health